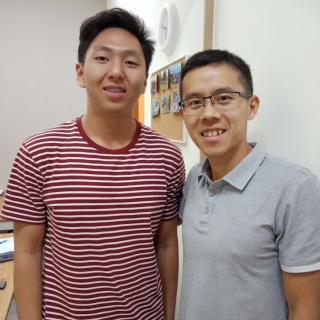 I was unclear in many topics and not sure how to do many types of questions, hence my grades in Math and Physics were not good. After being taught by Mr Donny, I was able to understand the topics better and learnt how to answer and solve difficult questions in Math and Physics. His teaching style is very personalised and easy to understand.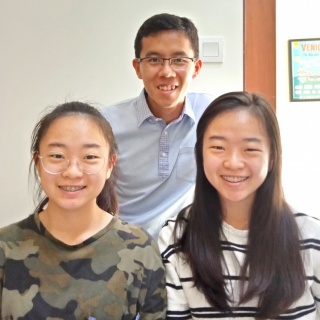 I initially had trouble understanding the topics and found it hard to apply it to questions. With methods taught by Mr Donny, he answers questions in a way that I could understand. I developed a liking for Math & Physics as a result of his simplified explanations. – Ye Ji
My highest grades before being taught by Donny were Cs and Ds. He taught me how to analyse the questions better and answer more accurately and to the point. He is very patient and will make sure and try his best that I understand everything being currently taught before moving on. He also encouraged me to teach my friends when they need help as that will reinforce my concepts. – Ye Eun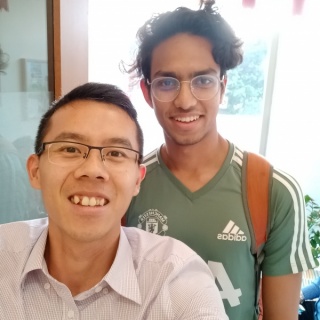 Physics was a subject I had given up on. Throughout Secondary 3 I would only manage to get a maximum of C5 but in Secondary 4 when I joined his tuition, things took a turn for the better. I would finally understand all the chapters and grew a liking towards the subject. I then started scoring A1 in school.
Initially, I was not able to grasp the concepts of the subject well, only managed a borderline pass. Under Mr Donny's tutelage, I was able to understand and remember the concepts very well. I like his teaching style as he does not have a "one size fits all" approach. He has always given me words of encouragement before tests or exams, motivating me. - Cedric
In the past, I had difficulties in knowing which formula to apply in different types of questions. Mr Donny has strengthened my concepts and taught me the correct usage of formulae. He also teaches according to my school's pace so it reinforces what is taught in school. - Shao Jie
I used to have very little confidence and interest in both Maths and Physics, scoring Cs and Bs for both subjects.
Under Donny, I found learning Physics more enjoyable and I developed a curiosity for how things work. This made revision more manageable as I no longer dread reading and practising the various Physics concepts. He made the complicated concepts seem much simpler and easier to understand. He achieved this by using many real-life examples that I could relate to and through using pictorial representations.
Mr Donny is a teacher who is very patient with his students and will slowly explain how it should be done before giving the student the chance to try again.
I had problems understanding Physics concepts and when to apply the proper equations in problems.His explanations are simple, concise and straight to the point, which made the subject fun to study. Mr Donny is also very patient so he is very approachable when asking questions. If not for his help, I would have "passed away" in the A level exams already! - Dylan Khoo
From his tuition, I understood the Physics concepts better and learnt the way he tackles difficult questions and applied it which helped a lot. His explanations were very detailed and will patiently explain again if I didn't understand it the first round. He would summarise the topics and emphasise on the important points. He would sometimes reteach my weaker topics just to help in my revision. - Zoe Yee
For A Math, Mr Donny taught me the techniques of identifying the concepts involved in the question and link it to the formulas that are needed to solve it. In Physics, my main issue is that I tend to answer off topic to the structured questions. So he helped me understand the requirements of each question and answer it with the necessary key points.
He goes through each new chapter individually with me, summarising each chapter in an effective and time-efficient manner. The practice questions attempted during the lesson give me the opportunity to clarify any misconceptions or doubts. His teaching style allows me to fully understand the concepts and apply them to various questions. It also helps me to learn at my own pace.
Lastly, he constantly encourages me to keep trying and believed that I could do well, which really helped to motivate me alot.
Mr Donny is very systematic in his teaching. He is patient and explains concepts well. To the extent that I would rather have him as my class teacher. He made me develop an interest in Mathematics and learn to enjoy it.
He is also very caring towards me and constantly asks about my welfare as well as my daily life. At the end of the term, he even rewarded me with movie tickets which a school teacher would not normally do.
Under Mr Donny, I have a deeper understanding of what is taught in school and can cope with tough chapters. Additionally, I have found it easier to follow the lessons in school as Donny has helped by giving me an extensive headstart into important concepts and formulae. He is very patient when explaining hard-to-grasp concepts. This helps me to feel comfortable and ask questions openly. Furthermore, he is very creative and detailed as uses quirky inventions he creates by himself to aid me in better understanding crucial details of large concepts. Mr Donny has inspired me to never give up on learning and pushing myself to the limits. He has shown me that truly, hard work does pay off. He has also inspired me to look at problems from different perspectives and to use out-of-the-box thinking to solve problems and challenges I face while studying.